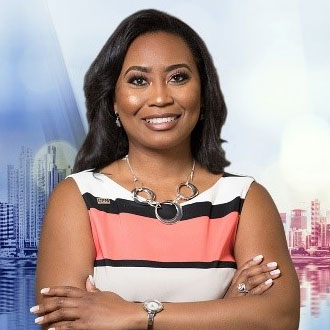 Byrdy is the CEO, Founder and Executive CPM of Melan Property Management.
She has 17-plus years of property management experience in Multifamily and Commercial Real Estate. She has managed A+ property types for medical, office high-rise, and multifamily. She has experience with property acquisitions, management takeovers, construction management, due diligence, Section-8, Montgomery County HOC Voucher program, LIHTC properties, vacant hospital management, Reciprocal Easement Agreements, Bankruptcy attorney asset management, client consulting, and more. Byrdy holds a Bachelor of Arts degree from the University of Texas at Arlington and a CPM and ARM from the Institute of Real Estate Management. Melan Property Management is her second proudest achievement, besides her first proudest achievement her son. On the rare occasion Byrdy is not working, she enjoys spending time with her son, gaming, and hiking.
Byrdy's Awards & Accolades
Special Project Achievements – Commercial Management
Bankruptcy attorney in Dallas, TX had a construction site that was incurring a max city fine of $37,500 per day due to storm water violations and complaints from neighboring building owners of water ponding. Byrdy took over and quickly put together a team of service technicians and vendors who successfully began correcting violations. Byrdy worked with Dallas City inspectors and developed a SWPPP binder within 30 days of receiving the initial project. She was able to negotiate the site to be closed, noting the vegetation that had taken over the construction site. The inspectors agreed and the bankruptcy attorney settled at a reduced fine of $800.
Award- Commercial Management
Byrdy led her team at Lincoln Harris CSG, a corporate services group of Lincoln Property Company to win a prestigious local and regional award, with an International Nomination at BOMA. The Building of The Year Award (TOBY) was awarded to Methodist Addison MOB in Addison, Texas, a building Byrdy managed. She created a management plan for the building and coordinated her team and vendors to assist with the presenting a building tour for the judges in which each vendor showcased each aspect of the building services.
Award – Multifamily
Byrdy leased 40 apartments in less than 3 months at a conventional, Class B apartment community in Tucson, AZ. Under the leadership of Wasatch Management, Byrdy received the Seven Habits of a Highly Effective Person award.
Occupancy Achievements - Multifamily
While working for Kettler Management, Byrdy increased occupancy at 'The Fields of Rockville' in Rockville, Maryland a Tax Credit apartment community. Occupancy had consistently been performing around 86% occupancy and she increased occupancy to 95% occupancy in just under 3 months.
Byrdy has served and maintained good relationships with the following clients and tenants below over the years.
clinical pathology laboratories
clinical pathology laboratories
Children's Health Imaging
Ridgeline Capital Partners
Ridgeline Capital Partners